Developing a presence in competitive niches has never been easier for companies with limited resources. For the uninitiated, however, search engine marketing may seem like a daunting endeavour. It takes quite a bit of experience and experimentation to master SEO techniques that provide tangible results. Unless you're an inveterate gambler and enjoy playing the odds, you're unlikely to find success with agencies and contractors that promise results overnight. While the allure of empty promises does seem enticing, there's a lot more to search engine optimization that requires an investment of both time and resources. Here are some tips on how to improve your SEO efforts, which I have enhanced with the usage of Avengers-related GIFs because I cannot contain my excitement about the new film coming out this month.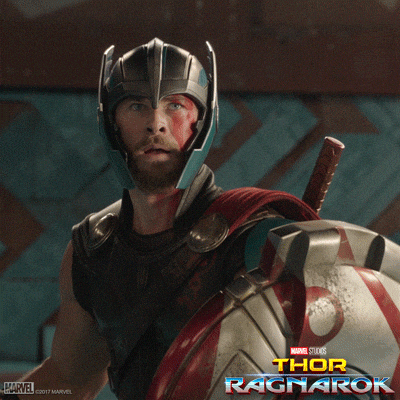 1. Master Keyword Research
Keyword research may seem like a fundamental element when it comes to search engine optimization, but the foundation of any SEO campaign should start with a thorough dive into competitive and content research. Investigating search marketing trends and identifying questions users are asking on a monthly basis can help you unearth opportunities that you can exploit to capture organic traffic. However, be strategic when it comes to analyzing keywords based on search volume. Relevancy is critical when selecting your main keywords to optimize for every page on your website. For example, a men's fashion brand selling dress shirts should focus its efforts on optimizing content around "clothing." Not only is the term "clothing" completely ambiguous with regards to the gender and type of clothing, but it also will likely not provide the desired ROI for the required investment into optimizing for that keyword. Instead, keywords such as "men's dress shirts" and "luxury dress shirts for men" are more applicable.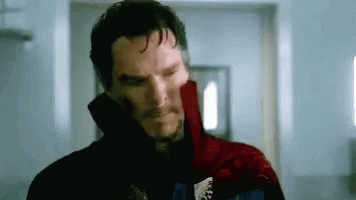 2. Create Kickass Content
Once you've mastered the keyword research process, you'll realize the search terms selected will fuel your content marketing efforts. For example, if you're optimizing for the search term "cobra insurance," you may want to shape your content around highly searched phrases such as:
What is COBRA Insurance?
How does COBRA Insurance work?
How much is COBRA Insurance?
How long does COBRA Insurance last?
But don't just take my word for it.  The example exhibited above wasn't something pulled out of thin air; instead, it was a strategy I employed for a website in the health insurance vertical that proved hugely successful. While the search engine environment is quite crowded, there remains a multitude of opportunities based on new developments and trending phrases that users search for on a daily basis. Focus your SEO strategy on creating relevant and engaging content to maximize the impact of your content marketing. Recent Google algorithm updates, such as Fred, have penalized websites for producing substandard text merely added to sites to manipulate search engine robots.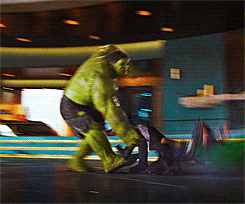 3. Keep Your Website Optimized
Whether or not you maintain your site by yourself, it's essential that your web property is operating efficiently for both users and search engines. Page speed and mobile usability are becoming increasingly important as search engines such as Google and Bing give more weight to these elements when it comes to determining rankings. From a technical point of view, you can gain a leg up against the competition by implementing schema markup, an optimized URL structure, a breadcrumb navigation structure, and other elements that competitors fail to optimize.
4. Claim and Optimize Directory Listings
When it comes to local search engine optimization campaigns, it's becoming increasingly vital to ensure that your listings across all web properties are thoroughly optimized and include up to date information. When it comes to Google, which remains the primary search engine in North America, optimizing for local searches is required considering the local pack dominates the first page on both desktop and mobile devices. Claiming and optimizing your Google My Business listing is only one part of the equation. Google will consider ratings and reviews around the web when it comes to ranking local businesses. One thing to note is optimizing your name, address, and phone number across all relevant listings. Additionally, companies with favourable ratings and reviews will have a tendency to rank higher, which is why it is important to cultivate as many positive reviews as possible from satisfied customers.
5. Link Building
One of the most annoying phrases I hear on a daily basis is "link building is dead"….aside from "SEO is dead," of course, but that's for another blog diatribe. While the link building tactics from 2005 no longer carry weight, search engines still maintain that backlinks are a significant part of algorithms to assess search engine rankings. However, just like all other aspects of search engine optimization, link building itself has evolved quite a bit over the past ten years.
While quantity reigned supreme in 2010, quality has become an essential factor when determining the value of backlinks. It used to be relatively easy to manipulate search engines by creating phony links from blog comments and forums, but those types of backlinks are more likely to send your website to the penalty box than to the 1st position on Google. On the other hand, high-quality links on relevant blogs will do more to propel your brand to new heights on search engines than regular backlinks, which is why it is essential to invest in a strategic content marketing initiative.
Tying it all together
Evidently, SEO must be performed by highly trained digital marketing sorcerers that have accumulated a wealth of experience from The Ancient One in the Marvel Universe! Well, not exactly, but as you can glean from the tips provided in this blog post, improving a website's organic presence takes quite a bit more work than merely gathering all of the infinity stones to adorn one's gauntlet (although, I don't think Thanos is concerned with his digital presence…)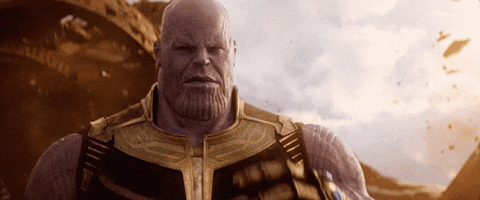 If you don't have the internal resources or expertise to carry out a strategic search engine optimization campaign, enlist the help of a digital marketing agency to work on your website's organic presence.
The potential ROI from securing your position within the first few organic listings on search engines is worth it, so if you haven't already incorporated SEO in your digital marketing strategy, it might be time to start…